Great Food and Great Place = Great Day !!
Salah satu cafe dengan desain tempat yang berbeda dengan tempat makan pada umumnya. Eforhis Almond, berlokasi di Jalan Raya Kuta No. 86C, Kuta, Kabupaten Badung, Bali.
Desain ruangannya sangat instagramable, cocok sekali dengan gaya anak muda zaman now yang apabila mencari tempat makan juga sekaligus mencari tempat nongkrong yang bisa support popularitas di sosial media melalui foto yang kemudian di unggah di akun instagram dan lain-lain.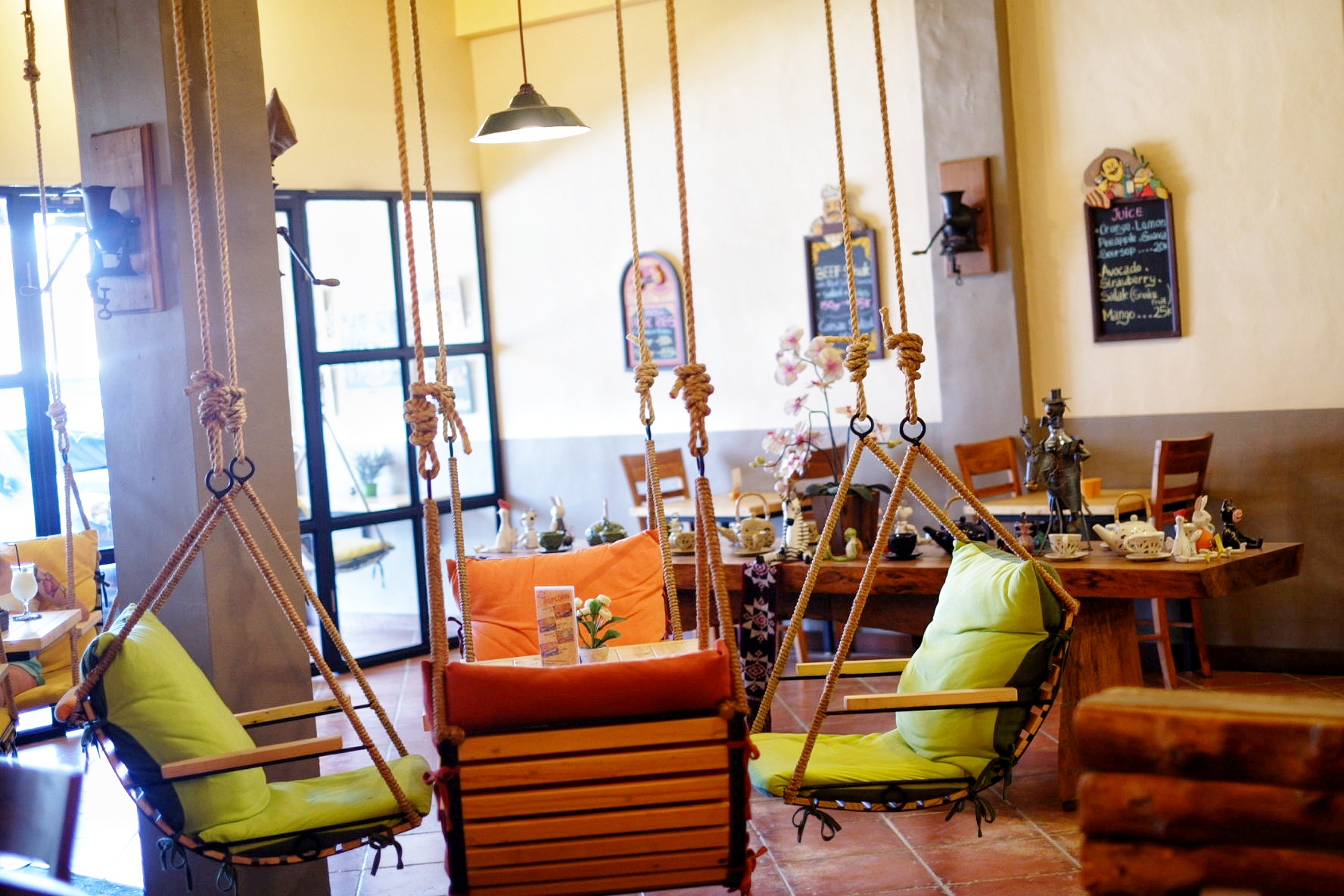 Konsepnya terasa menyenangkan karena dipenuhi dengan tempat duduk yang berbentuk ayunan dengan tali tambang besar yang sangat kuat untuk menopang berat badan orang dewasa.
Di kesmpatan ini, admin mencicip beberapa menu. BBQ Pork Ribs, mereka memiliki piliihan size. 250g atau 500g Pork Ribs rubbed in their special house blend spices, with choice of side dish. Sambalnya benar-benar spesial, memiliki cita rasa dengan karakter yang kuat yang sangat cocok untuk menghabiskan pork ribs. 250g dibanderol dengan harga 90K dan 500g seharga 155K.
Vegetable Lasagna, salah satu menu yang admin pesan dan paling cepat admin habiskan adalah menu ini. Makanan sehat dengan rasa yang lezat ini terdiri dari beberapa sayuran yang kaaya akan kandungan vitamin dan manfaat. There are zucchini, capsicum, mushroom, eggplant with tomato sauce and mozzarella cheese. Menu ini dibanderol dengan harga 60K.
Eforhis Almond Crusted Stuffed, breaded almond chicken fillet stuffed with basil pesto and cheese, choice of side dish. 75K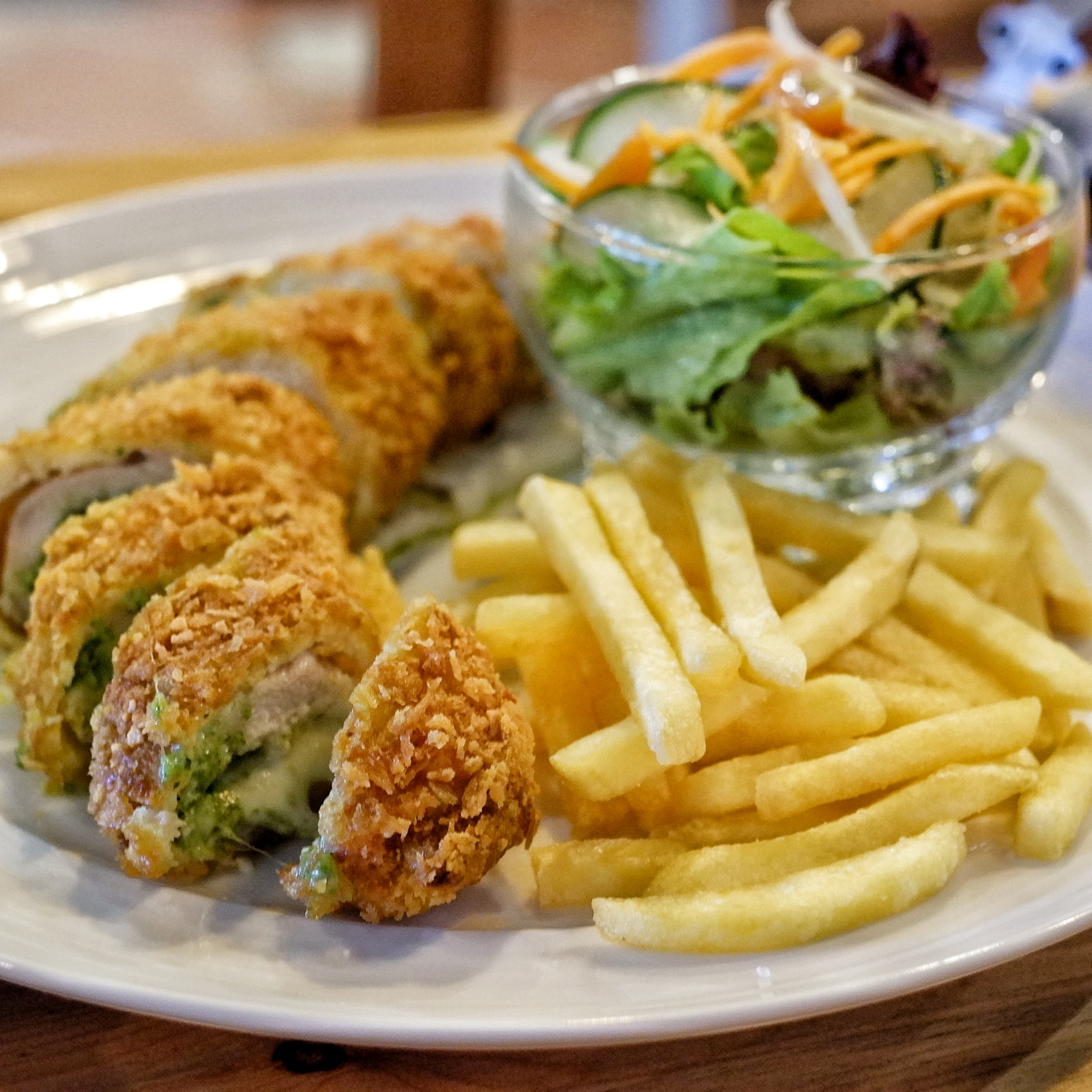 Besides, admin juga mencicip Cocktail Shrimp dan Eforhis Almond Pasta yang rasanya khas dan begitu memanjakan lidah.
Over all, this place is a good choice to find a good food with a good comfortable venue.
---