Have you already make a plan for your next holiday? Check this out! Maybe this can be one of your place to spend your holiday. Harissimo, a restaurant located in Jl. Drupadi No. 99, Seminyak, Kuta, Badung regency, Bali. Harissimo is the Harris Hotel's Restaurant.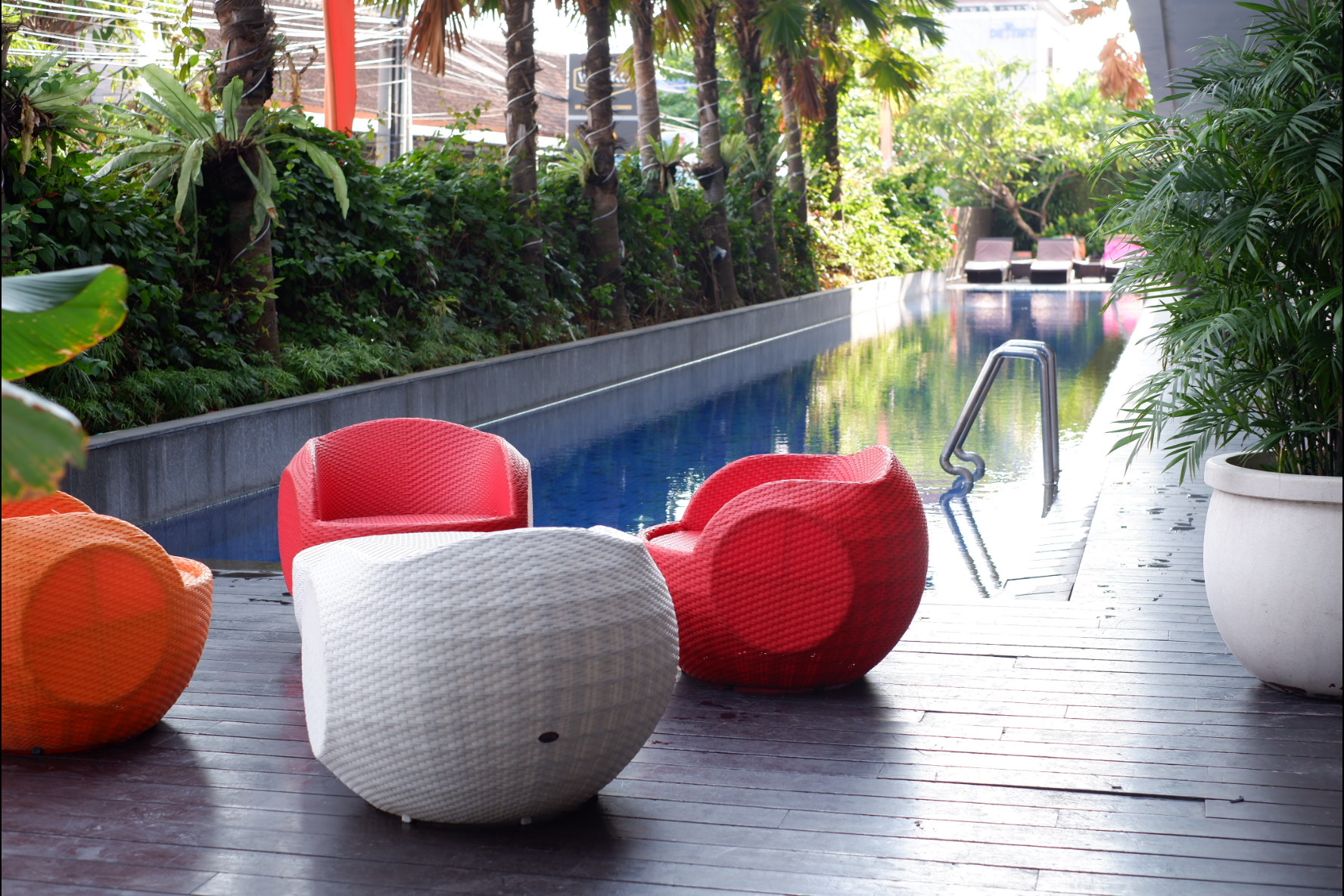 A restaurant with a relaxing atmosphere to enjoy the holiday moment with your beloved people. You may have your breakfast after swim at the pool just beside the restaurant.
They have a lot of popular dish to serve on your table. Such as BBQ Pork Ribs, BBQ which marinated grilled pork ribs served with French fries, mixed salad, and sauces. Besides, there is also Balinese Pork Ribs, Balinese spice marinated grilled pork ribs served with steamed rice, mixed salad and sambals. Only 95K++. So yummy…
In the other side, there are also platter which become the best seller menu. There are Seafood Platter (Squid, Fish Fillet, Clams, Prawn, with Garden Salad, Grlic Bread, French Fries, Lemon, Blue Cheese Aioli, Harrisa, Spice Plum Sauce.
The second platter is, Charcuterie Platter. There are Minute Steak, Beef Sausage, Chicken Sausage, Pork Sausage, Barbecued Chicken Thigh, Deep Fried Chicken Wings, Assorted Fries, Salad, and Mushroom/Black pepper Sauce. Everyday only 109 IDR.
While for the beverage, you could have Beer Bucket. 4 bottles of beer plus one big bowl of popcorn only 110 IDR, etc.
Make your day as a great holiday!!
---