Tempat merupakan tujuan dan hal yang penting yang tidak jarang menjadi sebuah hal yang sulit di putuskan ketika merencanakan sebuah pertemuan, kumpul bareng atau sekedar makan dan menikmati kopi dan kudapan. Tidak sedikit rencana ketemuan atau meet up yang gagal karena adanya perbedaan kemauan. Yang satu mau ngopi, satunya mau makan siang.
Ini dia salah satu tempat yang bias kita jadikan sebagai pilihan yang dituju untuk acara-acara kumpul bareng dan sejenisnya. Yang tentunya memiliki ambience yang nyaman, bersih, bagus untuk foto-foto atau dikenal dengan sebutan instagramable dan tentunya pilihan menu yang bias menyatikan kemauan-kemauan kalian.
OBAR Coffee Shop, berlokasikan di Jl. Sunset Road No. 108, Seminyak, Kuta, Kabupaten Badung, Bali merupakan sebuah restoran yang meskipun bernama Obar Coffee Shop mereka tidak hanya memiliki kopi untuk para visitor. Pada dasarnya mereka adalah sebuah café dan eatery yang juga dilengkapi dengan fasilitas music untuk melengkapi suasana santai kalian.
Saat berkunjung ke Obar, saya sempat mencicip beberapa menu sarapan, lunch dan kopi tentunya. Obar Eggs Benedict dengan topping saus Hollandaise, 55K.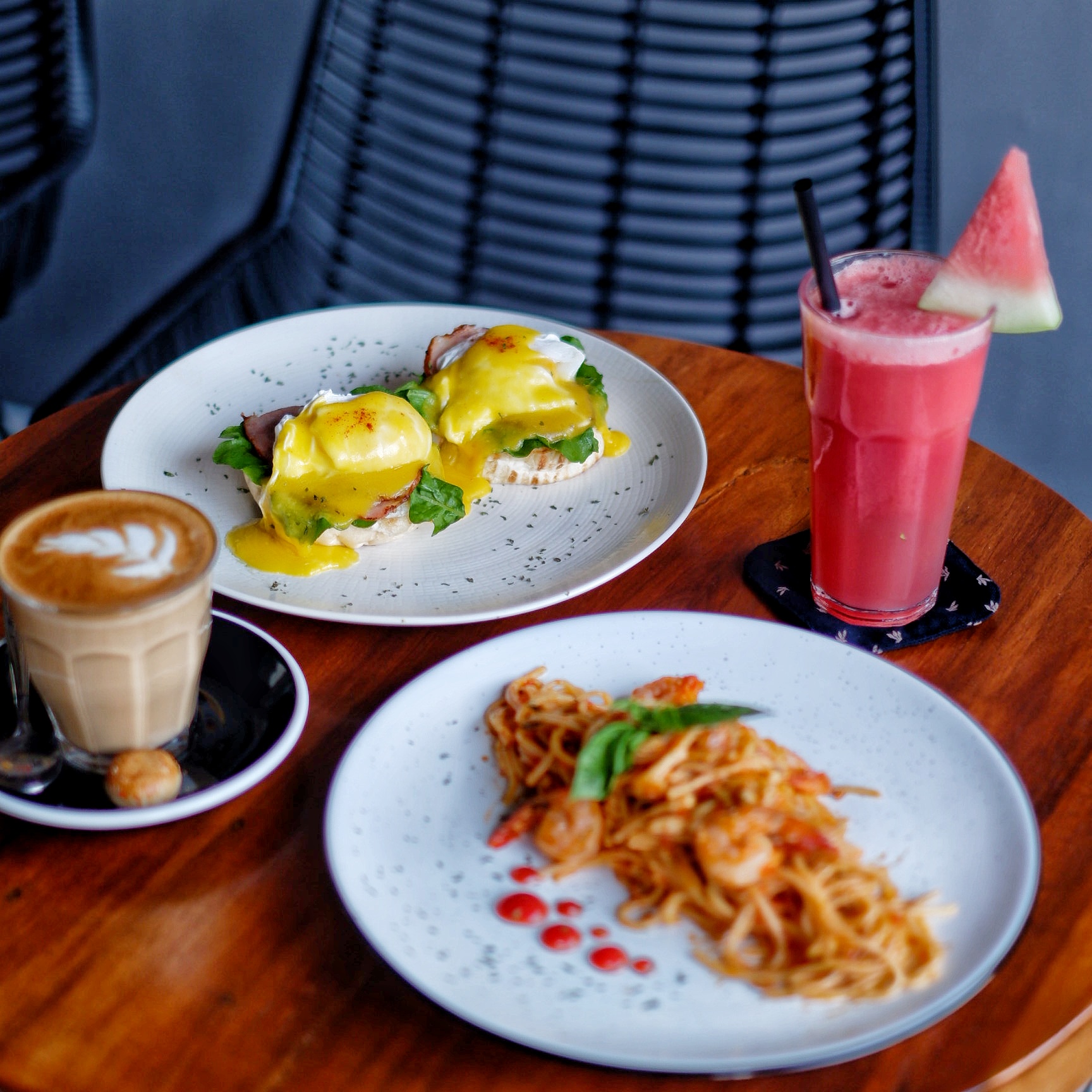 Spaghetti Marinara, seafood mix with spaghetti marinara and marinara sauce 50K, disini mereka juga punya Asian Foods seperti Bihun Fried Noodle seharga 25K, O' Chicken Noodle Legend 30K, dan Bacon Fried Rice 35K.
Selain itu juga ada Fish and Chips yang cocok dijadikan camilan sembari menikmati suasana dan kopi hangat di pagi hari.
Obar Authentic Burger, semua varian burgernya mereka bandrol dengan harga 50K.
Di Obar juga tersedia aneka fresh juice, mojito dan milkshakes.
Come visit OBAR COFE EATERY and make your order to please your day.!
Daftar menu:
---